Our recent awards
New Model Adviser Firm of the Year – North (2017 and 2018)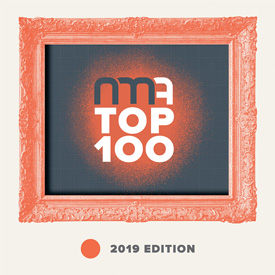 New Model Adviser Top 100 (2018 and 2019)
Cash Flow Planning Firm of the Year – Wales (2018)
Chartered status
Our Chartered status is recognition of our professionalism, involving a continuous commitment to professional development and adherence to a code of ethics and conduct. We were the first firm in Wales to achieve corporate Chartered status. You can learn more about our Chartered status here.
Independent status
As a firm, we have always strived to provide unbiased professional advice. Being independent, we are able to make bespoke financial recommendations to our clients. The freedom to find the most appropriate solutions from the whole market is incredibly important to our advisers and our clients; enabling us to make the most suitable recommendations based on their unique needs.
Certified Financial Planners & Chartered Wealth Managers
All our Financial Planners have achieved either Certified status or Chartered Wealth Manager status. These accreditations require financial professionals to demonstrate high levels of education, experience, examination and ethics, as set out by the Chartered Institute of Securities and Investment (CISI). You can learn more about the accreditations here.
Pension Transfer Gold Standard
We're proud to be a firm that has met the criteria to achieve the Pension Transfer Gold Standard as set out by the Personal Finance Society. The Pension Transfer Gold Standard is a voluntary code of good practice for safeguarded and Defined Benefit pension transfer advice. You can learn more here.
Director-led service
Unlike our larger peers, all clients get access to our experienced, skilled and knowledgeable directors. Our directors work very hard to ensure that our clients' interests are at the forefront of everything we do. For this reason, we enjoy relationships with clients and introducers that go back over a decade.
Corporate responsibility
We are committed to reducing our carbon footprint and developing our green credentials. Much of our documentation is available online, reducing the environmental impact of printing and postal delivery. We strive to be as close to a paperless office as possible and use low energy lighting throughout all our offices.
Holistic approach
We specialise in offering a comprehensive wealth management and financial planning service. Holistic in approach, we take the time to truly understand your situation, needs and goals from both a personal and financial standpoint to provide informed, considered and independent advice.
What our clients say
The majority of my time has been spent running a business and concentrating on making the correct day-to-day decisions; it was essential for me to gain advice and guidance. Phill and his team at RPG have been able to guide me and provide a balanced portfolio. Without turning to RPG, I would have been unable to arrange my long-term financial future. They have a vast amount of knowledge and have produced the results essential for when I decide to retire.
Director
Because our business was growing every year, we didn't really look at how the money we were making was put to best use. We needed some expert advice to lead us in the right direction. Anthony O'Connor has always been very helpful and approachable whilst dealing with our affairs. We are left to do what we do best: run a business. We would highly recommend anybody who is seeking financial advice to look at the services Anthony and his team can provide."
Business owners
We decided to use Phill Owen to help us with our financial planning as our savings, mortgage and life policies did not seem coordinated. Phill provided a clear plan for the future. He helped us organise our wills, inheritance matters and our future retirement. With our face-to-face catchups and regular emails or phone calls, Phill has always given us sound advice. This, in turn, has given us the peace of mind that our financial matters, now and in the future, are in good hands and in good order.
Retired Dairy Consultant and Retired NHS Therapist
I started using RPG on the advice of my bank when I started my own limited company. They have guided me through potential pitfalls in such a friendly manner that, even though our relationship has always been professional, I still consider them as friends. This journey has gone through setting up my company, tax, VAT, insurance advice, setting up wills, buying a different house and ensuring my wife and sons are provided for, both now and in the future. It has been such an easy journey. I would have no hesitation in recommending them to anyone.
Aircraft Engineer
My wife and I have been clients of Phill's for 25 years; 20 of which were with RPG Chartered Financial Planners. 17 years were prior to retirement and nine years have been post-retirement. Their involvement has been crucial to dissipate our financial and estate management concerns. RPG's staff have been exemplary; always approachable and quick to respond. We have no reason to believe that this tremendous working relationship will not be as successful in the future as it has been in the past. We have no hesitation in recommending them.
Retired Veterinary Surgeon and Retired College Lecturer
I am a Chartered Structural Engineer and have very little knowledge, experience or understanding of financial affairs and investments. Approximately six years ago I started to think about early retirement. For the past six years RPG have provided excellent financial planning and tax-efficient advice in the form of a combination of pension and cash ISA investments, which have grown significantly to such an extent that early retirement is imminent.
Chartered Engineer
Early in 2000, we decided we needed financial advice. We contacted Phillip Owen, who created a financial planning strategy that addressed all our needs. We were impressed with his advice, and so a partnership began that has lasted. Original goals are still being met and often exceeded, and investments are successful. There is long-term financial planning in place, even for the youngest family members. I highly recommend Phill and his team.
Retired Teacher and Volunteer Sector Adviser
We were in need of an adviser who could provide a wide spectrum of advice for managing our portfolio. We met Anthony on several occasions to understand his breadth of experience, and we were very impressed. Anthony's team took the reins in consolidating and rationalising our portfolio. We are very pleased with Anthony's service and we look forward to a long-lasting relationship with him.
IT Consultant & Accountant
Anthony O'Connor has advised me over several years about pensions and general financial planning.  I have found him knowledgeable, supportive and a person who provides good solutions . He has a "can do " approach and makes things happen.  I have recommended him to a number of friends and they are all happy with his support and advice  He is always good humoured which is a good quality when planning ones financial affairs.
Solicitor