Phill joined RPG Chartered Financial Planners in 1999. He has over 20 years' experience in assisting high net worth individuals in relation to their investments, pensions, trusts and tax.
At work
A Chartered Financial Planner, a Chartered Wealth Manager and a Certified Financial Planner, Phill is highly accredited; very few Financial Planners in the UK hold all three certifications. In addition, he is also a Fellow of both the Personal Finance Society and the Institute of Financial Planning
Phill's typical clients include company directors, trustees and individuals that have retired or are looking to retire over the next 10 years or so.
At home
Phill is married to Anita and has two sons, Cian and Thomas.
He enjoys playing sport, particularly golf and hockey, and also spends his time cooking (badly!), walking and reading history.
Advice you can trust
All regulated financial advisers must be authorised by the Financial Conduct Authority (FCA) and therefore appear on their register. You can find Phill's entry here.
Furthermore, all advisers must have an up-to-date Statement of Professional Standing (SPS). This shows they are suitably qualified and have carried out the required amount of Continuous Professional Development (CPD). You should be wary of any advisers who refuse to provide copies of their SPS. You can click here to view Phill's.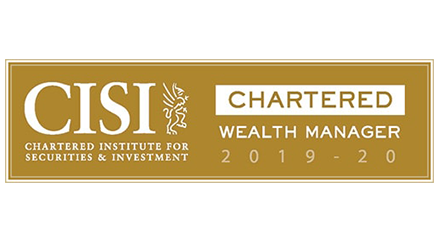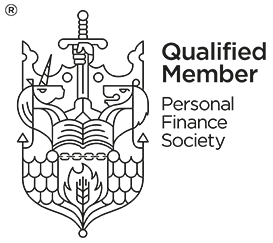 Qualifications
Advanced Diploma Financial Planning
Associate Member Chartered Insurance Institute
Fellow of the Chartered Institute of Securities and Investments
Chartered Member of the Chartered Institute of Securities and Investments
Associate Member Personal Finance Society
STEP Certificate for Financial Planners – Trust and Estate Planning
"Our clients' interests are at the heart of everything we do. Put simply, trust is everything. We are extremely proud of the service we provide. We have built our practice on a foundation of having a high degree of technical knowledge coupled with a proactive and sincere approach in meeting our clients' needs regardless of financial status or personal circumstances"
What our clients say
The majority of my time has been spent running a business and concentrating on making the correct day-to-day decisions; it was essential for me to gain advice and guidance. Phill and his team at RPG have been able to guide me and provide a balanced portfolio. Without turning to RPG, I would have been unable to arrange my long-term financial future. They have a vast amount of knowledge and have produced the results essential for when I decide to retire.
Director
We decided to use Phill Owen to help us with our financial planning as our savings, mortgage and life policies did not seem coordinated. Phill provided a clear plan for the future. He helped us organise our wills, inheritance matters and our future retirement. With our face-to-face catchups and regular emails or phone calls, Phill has always given us sound advice. This, in turn, has given us the peace of mind that our financial matters, now and in the future, are in good hands and in good order.
Retired Dairy Consultant and Retired NHS Therapist
My wife and I have been clients of Phill's for 25 years; 20 of which were with RPG Chartered Financial Planners. 17 years were prior to retirement and nine years have been post-retirement. Their involvement has been crucial to dissipate our financial and estate management concerns. RPG's staff have been exemplary; always approachable and quick to respond. We have no reason to believe that this tremendous working relationship will not be as successful in the future as it has been in the past. We have no hesitation in recommending them.
Retired Veterinary Surgeon and Retired College Lecturer
Early in 2000, we decided we needed financial advice. We contacted Phillip Owen, who created a financial planning strategy that addressed all our needs. We were impressed with his advice, and so a partnership began that has lasted. Original goals are still being met and often exceeded, and investments are successful. There is long-term financial planning in place, even for the youngest family members. I highly recommend Phill and his team.
Retired Teacher and Volunteer Sector Adviser